Future events
Upcoming events in 2018 – stay tuned for dates!
Sharon White, CEO of Ofcom – 31st January 2018
Bianca Miller on the launch of her new book 'Selfmade' –  Spring 2018
Brunch with Yasmine Larizadeh – Co-Founder of The Good Life Eatery – March 2018
Dambisa Moyo, global economist, author and influencer – Spring 2018
Susie Wolff, worlds' only female Formula 1 driver, MBE
Past events
6th December 2017 – Eyedeal Entrepreneurs Series Vol. 2
We organised our second Entrepreneurs Event at the end of this year, to celebrate another season of growth, inspiration and fun at Eyedea, and most importantly to celebrate our latest milestone: Eyedea's 5th birthday! Since opening its doors in September 2012 Eyedea has grown beyond what we ever imagined, and we couldn't have done it without our incredible network of members and our special speakers.
We hosted a panel Q&A session with Celeste Owen-Jones, CEO and Founder of Live2Leave; Gracie & Sophie Tyrell from the wellness and nutrition brand Squirrel Sisters; and Emily Forbes, CEO and Founder of the video collaboration startup Seenit.  Followed by celebrations, culinary sensations, a raffle with two fabulous prizes including a beautiful Ethical Stories Ethical Me backpack, complimentary beauty treatments and a take-home goodie bag filled with amazing products from Rude Health and our female-led collaborators including Clean Beauty Co., Squirrel Sisters, Your Happy Period, BYSARAH, Qnola, Ethical Stories Ethical Me, Rude Health and more.
We celebrated everything that entrepreneurship stands for: creativity, drive and and kickass ideas!
15th November 2017 – Start-up and tech supper with Alice Zagury and Magdalena Krön
Alice Zagury – Hailing from Paris, Alice Zagury has made waves through co-founding TheFamily, a new kind of start-up 'support system', and helping companies such as Capitaine Train, a booking app which was bought up by Trainline in 2016, reportedly for a sum approaching $189 million. TheFamily has since broken out into London and Berlin and is aiming to shake up the system when it comes to giving entrepreneurs their start. Alice started out in the art world, working in galleries and an art tech incubator in Paris, after studying business and management. Seeds were sown for TheFamily when she launched Le Camping, the first start-up accelerator in France, in 2009. TheFamily has now worked with over 500 startups, including Algolia, a search engine company looking to take on Google. Alice has always been passionate about entrepreneurship in France, seeing the French approach to risk-taking as too conservative, and is a big supporter of women in tech. She cites Sheryl Sandberg as an inspiration, and has hosted the Silicon Valley speaker at TheFamily Paris.
Magdalena Krön – As Head of RISE London, a fintech start up community supported by Barclays, Magdalena Krön knows a few things about how to make a business happen. Co-founder of Geek Girl Meetup, a network of female developers, designers and start-up lovers, she is passionate about the tech world both in and out of work, and about more getting women involved.
Magdalena was recently named as one of the Top 50 most influential women in IT in the UK by Computer Weekly. As the Head of Rise London and VP of Innovation of Barclays, her day-to-day is working to pioneer innovation in fintech, through connecting entrepreneurs to opportunities and helping their ideas to develop and flourish. Prior to her work at Barclays, Krön aided more than 300 startups with early stage business strategy as head of operations and investment manager at Capital List and the London Co-Investment fund. Magdalena is also passionate about advocating gender diversity in the technology industry, and she actively promotes more women to showcase their work 'doing awesome stuff' through the Geek Girl Meetup UK community which she also co-founded in 2012.
11th October 2017 – Shruti Ajitsaria, Director of Fuse at Allen Overy LLP
Shruti is the Head of Fuse, Allen & Overy's tech innovation space which opened in September 2017.   The philosophy behind Fuse is to identify legaltech, regtech and dealtech companies which are relevant to A&O lawyers and their clients and to find ways to connect them and start working together. Prior to launching Fuse, Shruti was a Counsel in the Derivatives and Structured Finance group based in London, specialising in credit derivatives (involving drafting almost all of the standard documentation in this area over the last decade). Outside of Allen & Overy, Shruti has three children (aged 7, 5, and 2) and used her most recent maternity leave to undertake the FT Diploma in Non-Executive Directorships and a 3 month course for entrepreneurs at Google Campus, as well as being selected to partake in the Judicial Support Scheme, which is aimed at increasing diversity in the judiciary.  She is a governor at the Haberdashers' Aske's School in Elstree and is a member of the Fundraising Committee of Noah's Ark Hospice.  She also manages a sector- agnostic portfolio of private investments.
28th September 2017 – Kim Winser, Winser London Founder and CEO
Born in Helensburgh, Scotland, Kim was the youngest and first female Director of Marks & Spencer, Chief Executive of Pringle of Scotland, CEO of Aquascutum, Chairman of Agent Provocateur, not to mention advisor to Natalie Massenet at Net-a-Porter. Kim was appointed by Theresa May, Prime Minister as Trustee of the Natural History Museum and she is Independent Non-Executive Director (INED) of the luxury Peninsula Hotel and Property group.
Kim works with specific family funds on investments and also devotes time to advising aspiring young business individuals to help them achieve their goals. She supports various charities including working with HRH The Prince of Wales with The Prince's Trust. Kim was asked to sit on The Good Work Commission for the government alongside selected other businessmen such as John Varley, then Chairman of Barclays. She works with students at Central Saint Martin's and Heriot-Watt University and is a regular contributor to Forbes.
Kim was awarded a Doctorate by Heriot-Watt University in 2002 for her work in the British textile industry and an Order of the British Empire (OBE) by Her Majesty The Queen for her services to the British fashion and retail industry in 2006. A talented tennis player, Kim was chosen to represent her country and had to make a career-defining decision whether to pursue her sporting dreams or enter the world of retail.
Travel has always been a large part of Kim's life – mainly for business, particularly for Winser London, but also in her role as INED of the Peninsula hotel group. Kim's packing tips are valued by her customers – her ability to pack light while creating a multitude of outfit options from just a few pieces has been core to the development of the Winser clothing collection. So too has the 'touch of stretch' in every piece, which ensures you look as good at the end of the day, even after a long-haul flight, as you do at breakfast.
20th July 2017 – Caroline Plumb (OBE), Chairman at FreshMinds
Caroline set up Freshminds in 2000 as a graduate entrepreneur with classmate Charlie Osmond, after graduating in Engineering from Oxford. As CEO she grew it to the business it is today. Caroline now works with Freshminds as a non-executive director, and is also the CEO of our sister company, the insight and innovation consultancy, FreshMinds. Caroline is a member of the Regional Growth Fund Advisory Panel and a UKTI Business Ambassador for Professional Services and Creative Industries.  She is passionate about entrepreneurship, innovation, skills and talent management and business strategy, and is a frequent speaker on innovation and research. As a mother of 3 young children her hobbies outside of this now mainly revolve around duplo, trains and parks!
27th June 2017  – Renee Eliott (Founder of Planet Organic) & Sam Wigan from BelugaBean
Together with her co-founder Sam Wigan, a certified facilitator and coach, Renee hosted a special session for Eyedea. We heard Renee's story and how she has developed since we last saw her, followed by a series of exercised on developing self-confidence specifically for women, a topic that has come up frequently during out events. We were extremely excited to enjoy the privilege to see Renee again and get coached by a superstar and champion of women. Renee kindly offered to provide snacks and a goodie bag full with yummy treats from Planet Organic.
18th May 2017  – Simona Miculescu, Romania's UN Ambassador
We hosted Simona Miculescu in June. Simona is a Romanian diplomat, currently as ambassador to the UN – the first woman in Romania's diplomatic history to be granted this rank.
12th April 2017  – Kristina Blahnik, CEO of Manolo Blahnik
We hosted Kristina Blahnik, shoe genius Manolo Blahnik's niece and CEO of the brand.
28th March 2017  – Monique Villa, CEO of Thomson Reuters Foundation
Monique Villa in March, CEO of the Thomson Reuters Foundation and Founder of Trust Law and Trust Conference, has been ranked among the world's 100 most influential people in Business Ethics. She has previously held a number of senior journalistic and management positions including UK Bureau Chief and Head of Strategy & Business Development.
Monique was previously Managing Director of Reuters Media and spent the first part of her career at Agence France-Presse (AFP). Though her career has led her to the top of the global news agency industry, she has not been afraid to question the way it operates. When she first entered the profession 40 years ago, it almost entirely male-dominated – simply being a woman was radical.
18th January 2017 – Dinner and Drinks with Niki Dembitz, Principal at GreenOak
Niki is a Principal of GreenOak in London. She has nine years of experience in the real estate industry and was previously an associate with Morgan Stanley's Real Estate (MSRE) team. While at MSRE, Niki spent most of her time acting as an investment professional for Morgan Stanley Real Estate Funds (MSREF). Based in London, Niki worked on all asset classes from retail development to residential NPLs, focusing mainly on continental European opportunities, particularly in France, Germany and Holland. Prior to joining GreenOak, Niki was a consultant at McKinsey & Company based in Switzerland and member of their pan-European Corporate Finance practice. While at McKinsey, Niki advised on strategic planning projects for clients in the Retail, Logistics and Mining industries.
Niki graduated from Yale University with a BA in Economics and an MBA from Harvard Business School. A Swiss native, Niki is fluent in French, English, Hungarian, Italian, German and conversant in Spanish.
27th October 2016 – Supper & Start-ups with Alice Bentinck, COO, Entrepreneur First
Alice Bentinck MBE is cofounder of Entrepreneur First and Code First: Girls. Entrepreneur First helps individuals build their own tech startups from scratch. Their biggest exit to date is Magic Pony Technology which was acquired by Twitter for a reported $150m, 18 months after it was founded. Code First: Girls is a not-for-profit that teaches young women to code for free.
Alice set up Code First: Girls to try and help change the gender imbalance in tech. Alice was previously a consultant at McKinsey & Co. She has been listed in the Management Today 35 under 35, the Evening Standard's top 1000 Most Influential Londoners and the Fifty Most Inspiring Women in Tech.
14th October – St John's College Dinner with Editor of BuzzFeed UK, Head of Sport at BBC and 'The Code' Show Host
St John's College, Oxford, in collaboration with Eyedea Professional Network, are delighted to invite all female alumni for a second networking dinner in London.
The evening will provide a chance for St John's women to (re)connect and to listen to words of wisdom from three brilliant alumnae working in media: Janine Gibson (Editor-in-Chief, BuzzFeed UK) Barbara Slater (Head of Sport at the BBC) and Lesley-Anne Brewis (BBC1 'The Code' show host). They will talk about their careers, lives since St. John's, and give a few tips to fresh graduates on starting out.
22nd September 2016 – Eyedea turns 4 – with Portfolio Manager and Retail Queen Lucy Panter
Lucy Panter is one of the few female portfolio managers in the London fund scene. She is currently at Oak Hill advisors, where she focuses on European performing credit, particularly the retail and leisure sectors. Prior to this Lucy was a partner and portfolio manager at GoldenTree Asset Management, where she was head of European Research, and was also responsible for managing the firm's European CLOs (collateralized loan obligations – a type of debt instrument).
Previously, she worked at PSAM and Goldman Sachs. Lucy earned an M.A. from the Johns Hopkins School of Advanced International Relations and B.A. from University College London. Lucy is married (her husband is also a finance guru), and they have a beautiful daughter together.
9th July 2016 – Alex Hess, Head of Investor Relations at Cinven
Alex began working in private equity in 1999. She joined Cinven in 2004 and is a Partner of the firm. She is currently the Head of Fundraising and Investor Relations and is a member of the firm's Portfolio Review Committee. From 1999 to 2004, Alex was at Oak Hill Capital Management in New York and California, initially as an investment professional. Prior to this, she was a manager at a strategic consulting firm in New York, worked at the World Bank as well as in investment banking and asset management. Alex holds an AB in Art History from Princeton University, an MA in Communications from the University of Pennsylvania and an MPP from Harvard University. Alex serves as a Trustee for The Photographers' Gallery as well as on the Photography Acquisition Committee for Tate. She is passionate about her family, friends and the arts (in that order). We will be hosting a mini MBA series with Alex to discover her secrets on how to 'own the room'.
April 2016 – Jacqueline Gold, CEO of Ann Summers
Jacqueline Gold is Chief Executive of Ann Summers and Knickerbox and is renowned for managing a company run by women, for women. She began her career at 21 and has made Ann Summers the profitable success it is today through hard work, determination and a belief in a concept that had never been seen before. With no formal business training, Jacqueline ascribes her success to understanding women, good instincts and always listening to her customer.
17th March 2016 – Eyedea's First Millennial Entrepreneurs Event with Serena Guen from Suitcase Magazine, Danielle Copperman from Qnola, Anoopreet Rehncy from a black and white story, Meryl Zises and Lily Rogarth from Imbibery London
An evening of inspiration and networking in the beautiful space of Grace Belgravia, with the stories of a few ambitious young female entrepreneurs. Cocktails, canapés and samples to try / see from the four start ups.
3rd February 2016 – Emma Sinclair, CEO of EnterpriseJungle and youngest person to ever IPO a business in the UK
Emma Sinclair is often described as a 'force of nature' in the world of business and entrepreneurialism, effortlessly combining a formidable professional career with sharp intellect and an intuitive and charismatic personality. One to watch, she was recently identified by Tatler magazine as a tech head who will "be running the universe one day." Read our write up of the event here.
13th December 2015 – The White and Silver Winter Party, Beach Blanket Babylon, Shoreditch
At the end of 2015, we hosted The White and Silver Winter Party, our end-of-year celebration in partnership with lifestyle brand Oblique London at Beach Blanket Babylon in Shoreditch.
In light of the Christmas spirit we were excited to organise a very special charity brunch party. Ladies and gents were both welcome to join and what's more is that all the proceeds went to charity, particularly to help vulnerable children this Christmas. We are working with 'The Honeypot Children's Charity', to support their work in December and the New Year.
26th November 2015 – Tamara Heber-Percy, Founder & CTO of Mr & Mrs Smith
Tamara Heber-Percy graduated from Oxford with a degree in languages – which has proven vital in helping take Smith around the world. After growing up between Ibiza and Shropshire, her first job took her to Brazil to launch a new energy drink. Since then, she has worked as a marketing consultant for brands such as Ericsson, Honda, Unilever and Swissair, and then in business development for Europe, the Middle East and Africa at one of the UK's top marketing agencies. She left the corporate world in 2002 to head up her own company, The County Register – an exclusive introductions agency – and to launch Mr & Mrs Smith. Combining travel expertise with cutting-edge technological knowledge, Tamara has been the architect behind the development of Mr & Mrs Smith's e-commerce-enabled website, and has masterminded an array of technical integrations with bookings engines and content feeds to high-profile affiliates, as well as maximising SEO, introducing consumer-generated content and co-ordinating the launch of the Smith Travel Blog. Read our write up of the event here.
7th October 2015 – Ceri Powell, Shell's Executive Vice President Upstream International Exploration
Having twice been featured on Fortune Magazine's Most Powerful Women list in both 2013 and 2014 (she is currently at No 21) and serving on the United Nations Advisory Board for Sustainable Energy for All, there are few women in the oil and gas industry as inspirational as Ceri Powell. Spanning a career of over 25 years working for one of the largest oil majors in the world, Ceri currently holds the role of Executive Vice President of Exploration at Royal Dutch Shell. Read our write up of the event here.
18th July 2015 – Eyedea Entrepreneurs Series: BarreCore session with Niki Rein & Juice Cleansing with Fruveju
Still working on that beach body? We've managed to secure the queen of workouts Niki Rein, founder and CEO of barreocre, and Vanessa Valdez from Fruveju. Niki has spent her professional life turning fitness into a lifestyle and has spent over a decade working with clients to get their bodies in balance through exercise, clean eating and healthy living. When she moved to London in 2009 she saw the need for barre fitness so she began teaching small classes in Chelsea and now she runs five studios across the country and her classes are almost always sold out.
Vanessa Valdez, founded Fruveju to help people live happier and healthier lives. She discovered juice cleansing on a trip to the USA and started digging deeper into the health benefits of organic raw juice and the negative effects toxic food and drink have on our health. She set up Fruveju from her kitchen table and is fast becoming the UK's most popular organic juice cleanse company.
Read our write up of the event here.
9th July 2015 – Moya Greene, CEO of Royal Mail
Moya Greene became the first non-Briton and first woman to be appointed as the CEO of Britain's Royal Mail. She joined with the impossible task to juggle a million different stakeholders whilst privatising UK's postal service. She has been named one of the most powerful women in Britain by the BBC and Person of the Year by the Financial Times in 2014.
11th April 2015 – Launch of Eyedeal Entrepreneurs Series: Yoga with Kelly Baldwin and Brunch with Alex Hely-Hutchinson from 26 Grains
Eyedea hosted the first event of their new series: Eyedeal Entrepreneurs. Over the past two years we have met many many amazing ladies, some eyedea-grown, who have gone on to do some really cool things – starting fashion labels, tech start-ups, yummy food business, wellness retreats. We are most impressed and want to share the greatest ventures that we have seen. We hope this will recharge you with some fresh 'eyedeas', give you that final push to start your own thing (if you so wish), or simply an fun opportunity to sample different foods and fabrics.
We were honoured to kick off with a wellness retreat and all the hot topics of today – yoga and healthy eating. On the day Kelly Baldiwn, our resident dance and yoga expert, hosted a 1 hour long yoga session aimed at re-energising our bodies after a long week at the office desk. We  were also spoiled by delicious and healthy treats from Alex Hely-Hutchinson who founded 26 grains and turned seemingly boring porridge into talk of the day.
19th March 2015 – Gaenor Bagley, Head of People & Board Member at PwC 
Gaenor Bagley  graduated from Cambridge University with a Mathematics and Management degree. She trained in audit and spent three years in an investment bank corporate finance team. In 1992 she joined the PwC tax practice where she has continued to work in M&A specialising in Private Equity as a partner. As Head of People of a company that aims at increasing the number of women in senior positions in the financial services industry, Gaenor will shed light on what employers look for when promoting – and retaining – female talent.
19 February 2015 – Renee Elliott, Founder and Owner of Planet Organic
Renee is the founder and owner of Planet Organic, UK's first organic supermarket chain. Renée Elliot was an advocate of organic food even before it became of the one most frequently used taglines. Whilst working at a wine magazine, Renee encountered an organic supermarket in the US, which inspired her to bring – and as it turns out – revolutionise organic produce in the UK. She opened her first store in 1995 and has always been one step ahead of all other food retailers and restaurant chains. Renee will tell us all about how to go from one little store in West London to UK's largest organic supermarket chain.
January 2015 – Angela Hartnett, a protégée of Gordon Ramsay and former Chef-Patron at The Connaught in London
Angela Hartnett is one of the few female chefs with a Michelin star, but she's definitely the most high-profile of them. Her simple yet sophisticated modern Italian cooking style, her down-to-earth attitude and hard work ethic have earned her much respect and admiration in the industry. Amongst various awards, she received her first Michelin star in 2004 and was awarded a MBE for her Services to the Hospitality Industry in 2007. After 17 years at the side of Gordon Ramsay who proved a great mentor and next to which she rose to the position of Chef-Patron at the Connaught she undertook her own projects with the acclaimed Murano restaurant, the Merchant's Tavern and most recently Café Murano.
8 December 2014 – In collaboration with TableCrowd: Entrepreneurial Christmas – with Tracy and Vivienne from Llustre, at The Green, Clerkenwell Green
Co-hosted with tablecrowd, we dined with superstars – Vivienne Sung and Tracy Doree. The duo founded an e-commerce business, Llustre, which they sold just 10 weeks after their launch. This has been endlessly named as one of the fastest exits in UK tech history. A  delicious Christmas roast, and some high-spirited entrepreneurial fun – best way to close a year!
21 November 2014 – Anna Bastek, the award-winning marketer and entrepreneur who built one of top 5 fastest growing language companies in the UK  and been listed on #35under35 twice
Anna Bastek is a celebrated and award winning entrepreneur, who has been chosen as 35 Women under 35 by both The Sunday Times and Management Today and has been appointed as an Entrepreneurial Dynamo Model by the Welsh Government. At the age of 24 she then set up a number of companies, including Wolfestone Translation, one of top 5 fastest growing language companies in the UK. Today she employs 30 people full-time and more than 8,000 freelancers worldwide.
11th September 2014 – Heather McGregor, MD of Taylor Bennett executive search and FT Columnist Mrs Moneypenny, University Women's Club
Dr Heather McGregor is a leading London headhunter. She owns and runs Taylor Bennett, the executive search firm, and teaches at the Cass Business School and the London Business School. For fourteen years MRS MONEYPENNY has written a weekly column in the Financial Times entertaining readers from Seattle to Shanghai, Singapore and Sydney plus plenty of places in between, with her views on everything from Wellington Boots to waxing. She runs her own business while juggling three children (Cost Centres #1, #2 and #3) and a sport-obsessed husband. She has acquired a large mortgage, several academic degrees of varying uselessness, a passion for flying small aircraft. Mrs Moneypenny has published five books; her sixth being Financial Advice for Independent Women.
9th October  2014 –  Drinks & Canapes With Jenny Halpern, Founder of Halpern PR, CHI & Partners, Rathbone Street
When it comes to networking, there is a hardly a more connected woman than Jenny Halpern, founder of Halpern PR. A self-described "gatekeeper and fixer", this is the woman who has worked her celebrity contacts of Tamara Ecclestone and Natalie Massenet to raise £1.25M in two years for Great Osmond Street; can boast frequent calls to "Victoria and David" and has held PR accounts, some for more than 15 years, for such companies as Jo Malone, Tiffany & Co, Burberry, M&S and Avon. She has kindly agreed to speak to Eyedea in October and we look forward to learning her tips & tricks on building an extensive network! The event will be held in the office of advertising agency CHI & Partners which owns 50% of Halpern PR.
5th July 2014 – Eyedea Summer Party: Brazil 2014 Rooftop BBQ in aid of Kids Company, Brasa Fulham
For more information go to: brazil2014rooftopbbq.strikingly.com
Ola chicas y chicos! Are you daydreaming of summer? We certainly are and we're getting ready to celebrate! We're having such a good time bringing together the music, entertainment, guests and fun that will make our Summer Party – Brazil 2014 Rooftop BBQ amazing. Get the date – 5th July – in your diary for the party of the summer and our first mixed guys and girls event! Be prepared for a Brazilian adventure with yummy rooftop grill, entertainment and lots of mingling. This will be taking place at the fabulous Brasa grill in Fulham! Bring on the shimmying samba, bright colours, footie-themed games, fun and sun. It's all in aid of Kids Company, a charity doing great work to support vulnerable children in London. Special early-bird tickets out now! Tickets include a welcome drink, after which a bar will be available for your orders. Friends and boyfriends are more than welcome.
We look forward to seeing you there to celebrate summer, football fever and another fantastic year here at Eyedea!
7th June 2014 – Mini-MBA & brunch with Françoise Peretti – 'Allow yourself to be brilliant', Bumpkin Chelsea
Eyedea are very excited to announce that Françoise Peretti, Founder and Director of Peretti Communications, will be speaking at our next Lean In mini-MBA session this June on the topic of  'Allow yourself to be brilliant'.
A courageous entrepreneur who set up her own PR business specialising in premium goods in the middle of recession in the early 1990s, Françoise is the perfect person to help us unleash our own inner brilliance.
Founder and owner of the fabulously successful Peretti Communications, which has offices in Paris and London, Françoise has run her own business for over 20 years and gained glamorous clients in the luxury field such as Vinopolis, the Dorchester Hotel Collection and the Metrople Hotel in Monte Carlo. After realising whilst working in PR in New York that she wasn't fully satsified being merely a part of a bigger corporation, she decided to go it alone and do something suggested by her husband as a passing comment – start her own business!
Starting out in 1993 with 2 members of staff and a small office in London, her determination pulled Peretti Communications through the recession years and she soon gained confidence, clients, and invaluable experience, which she will be able to share with us in her talk. A native Parisian and wine-lover, Françoise also holds the enviable post of director of the Bureau of Champagne, representing the French region of Champagne within the UK. Currently a booming market in the UK, Françoise acts as a spokesperson for the products and its growers, and describes the best part of her job as 'immediate access to champagne, always'.
She is indeed multi-talented – prior to discovering her talent for PR and working her way up to board level in New York and London, she was an academic who completed a PhD in political science. Françoise is an inspirational and passionate woman, who has attained success by working hard to follow her dream.
We can't wait to meet her in June for another inspiring and thought-provoking event.
22nd May 2014 – Apollonia Poilâne, CEO of Poilâne Bakery, Cuisine de Bar, London
Born into a family of artisanal bakers, Apollonia Poilâne learned early to appreciate good food and to value craftsmanship and hard work.
Founded by her grandfather in 1935 and subsequently transformed into an international brand by her father, Poilâne is probably the most famous and successful company within the bread industry. The signature Poilâne bread – a round loaf of sourdough bread with a calligraphic P on it, also known as miche, can be found today in almost every French household, including the Élysée Palace.
As a teenager Apollonia used to spend her summers in her family's bakery, learning how to make the perfect wheel of bread during a nine month apprenticeship. Apollonia always wanted to take over the family business, but she would have never expected it to be so sudden. When her parents died in a helicopter crash in 2002, she was only 18 and about to start her studies at Harvard University.
Operating the business via e-mail from her dorm room and returning to Paris every month, Apollonia managed to further expand the business, exceeding £14 million sales a year and conquering the London bread market.
Today Apollonia is barely 30 years old and gracefully leads a business that employs almost 200 people, exports more than half a million loaves a year to more than 50 countries and stocks its products in luxury department stores, such as Partridges, Harvey Nichols and Harrods.
28th March 2014 – Dinner with Nikki Flanders, Managing Director of O2 Health at Telefonica, University Women's Club
We hosted Nikki Flanders, Managing Director of O2 Health for Telefonica. Nikki's current role is in digital health: she brings innovative technologies to market that support care providers, with the aim of giving people control over the care they receive, and ultimately revolutionise the way we think about how we are cared for.
Prior to her current position, Nikki has gained a wealth of experience through her strategic roles, most recently developing O2's UK plans for 4G LTE to enable wireless connectivity at newfound speeds, as well as increasing its awareness and understanding. However, Nikki hasn't always worked in the technology sector, boasting board level experience in retail and utilities across the globe, at firms such as Marks & Spencer and Centrica.
As well as this impressive corporate experience, Nikki has co-founded two health related charities and is involved in O2's European-wide Women in Leadership Programme, along with 30 other senior women at the firm, which is encourages and enables women to learn and develop in a range of ways, including; promoting yourself and other women, and networking.
11th March 2014 – Dinner with Jo Malone, The Orange
We are incredibly privileged to be hosting in March Jo Malone MBE, a woman who created one of the world's most sought after luxury fragrance brands eponymous with her name.
Jo started modestly as a florist giving facials in her council house in Kent. However, through the combination of hard work, passion for fragrances and her finance-minded husband, she became a skilled businesswoman, building a successful brand and selling her beauty business to Estée Lauder Companies in 1999. She remained Creative Director until her departure in 2006 and during that time Jo became a mother and was diagnosed with cancer, events which significantly changed her life.
Her passion for perfume, however, never went away and so she returned to action in 2011 to set up a new brand, Jo Loves. In 2013 she opened her first Jo Loves standalone street on Elizabeth street, the very same street where the own perfumer's career had started.
25th January 2014 – Eyedea Mini-MBA: Managing Difficult Conversations with Anne von Guionneau, Partner at The Parthenon Group, The Bumpkin Restaurant, 119 Sydney Street
With twenty-five years of strategy consulting experience, previous roles at Goldman Sachs', an MBA from Harvard and not to mention five children, Anne really does prove that career woman can 'have it all'!
Currently Partner at The Parthenon Group; a global strategy consulting firm, she works primarily in London and Mumbai, and is head of their Automotive Practice, as well as serving on the Asia Advisory Board. Before she joined Parthenon Group, Anne was a Partner at Bain & Company in its London, Paris and Boston offices, and has also served as Director of Goldman Sachs' Strategic Advisory Group, responsible for the idea generation pool for their European merger and acquisition practice.
Anne is well placed, not only to share her views on 'Managing Difficult Conversations', the topic for January's Lean In discussion, but also her views on conducting an MBA and its role as part of a successful career. Prior to her MBA, Anne achieved a BA from the University of Michigan and an MA from the University of Cambridge; a very international and gifted woman!
6 December 2014 – Amanda Le Roux, VP International at Aveda, Villandry St James
Amanda joined Aveda in 2000 as the General Manager for Aveda UK and Europe to develop the business with a focus on the UK. In 2005, she was promoted to VP Europe to focus on opening up new markets, launching in Spain, Turkey, France and Scandinavia. In 2013 she was promoted to VP International with a remit to double the International business for Aveda in the next 4 years.
Before joining Aveda, Amanda spent nine years with Levi Strauss in Europe. Most recently, she served as Director of New Business Development, Licensing and Strategic Retail Alliances based in Levi's head office in Brussels.  She started at Levi's as U.K. Retail and Franchise Manager, developing the Original Levi's Stores and opening 14 new stores, including the flagship store in Regent Street, London.  She was then promoted to U.K. Marketing Director for Levi's.  Prior to joining Levi Strauss, Amanda worked in venture capital, where she was involved in raising capital and making investments in start up retail companies. She holds a Bachelor of Arts from the University of London and has attended management courses at the London Business School, Henley Centre for Marketing and Wharton Business School.
28th November 2013 – Sally Tennant, CEO of Kleinwort Benson, 7pm, University Women's Club
Sally was born and raised in Switzerland, the daughter of a British diplomat. Her glittering career has included accolades such as winning Citywealth's Magic Circle Woman of the Year 2012, and being described in a July 2013 article in The Telegraphas 'one of the most prominent women in British banking'. Sally gained her degree in Politics from Durham University before shattering glass ceilings from the off by becoming the first woman to grace SG Warburg's graduate trainee scheme (SG Warburg is now the investment banking arm of UBS). She spent the next eighteen years working as an analyst and institutional fund manager at Morgan Grenfell and Gartmore.
Successfully building Gartmore's European investment business, and heading their Global Institutional Division, was not enough for Sally. She went on to found her own business, the absolute return boutique Beaumont Capital Management. When this was bought by Schroders, an in-demand Sally was given the task of turning around Schroders Private Bank. This she achieved in four years as Chief Executive there. Sally's knack for both creating and reigniting businesses continued when she then moved on to become Chief Executive of Swiss bank Lombard Odier (UK) Ltd, where she repositioned and built the bank's UK private banking business.
Since 2011, Sally has held the role of CEO of Kleinwort Benson, one of the UK's leading and most historic private banks. Kleinwort Benson Group currently has £10billion of assets under management, has been a trusted wealth manager for over 200 years and more recently has won numerous industry-leading awards under Sally's leadership.
Outside of work, Sally is a keen skier and skater. She is a trustee and Co-Chair of Tommy's The Baby Charity, a trustee of The STARS Foundation, a trustee of Guy's & St Thomas' Charity and a governor of Sherborne School for Girls. She is married to a classical violinist and conductors' agent with whom she has two children.
18 October 2012 – Cilla Snowball, CEO of AMV BBDO, Bumpkin Restaurant
Cilla Snowball is the woman to know in advertising! As CEO of AMV BBDO and with over 30 years of experience in the industry she is well-placed to share her thoughts and advice with the girls at Eyedea. Her first job after leaving the University of Birmingham was with the advertising firm Allen Brady Marsh, and she hasn't looked back since then, rising to senior positions including her roles as Chief Executive at Abbott Mead Vickers, before her current role as Group CEO which she has held since 2006. AMV is the largest agency in the UK, with a plethora of high profile clients such as PespsiCo. and Sainsburys, so it's no wonder that her hard work and dedication to the industry earned her a prestigious CBE for services to advertising in 2009.
In addition to her work at AMV BBDO, Cilla is Chairman of the Advertising Association and is on the board of Comic Relief, Women's Business Council and Birmingham University. She is also involved in a mentoring programme at the University of Birmingham, where she graduated in 1981, utilising alumni to coach final year students.
Cilla particularly takes pride in helping her clients to succeed, which in turn has helped her along the road to success. Andrew Robertson, president-CEO of BBDO Worldwide, said, "I do not know of any individual in our company . . . whose clients love them more than Cilla's love her." She insists she still has goals, such as 'unlocking serious quantum growth' for her business, as well as continuing her own personal development, by going back into the classroom. These two ambitions highlight the importance of a dual focus on your firm's future, as well as investing in your own development at every stage of your career; a balance which is important to bear in mind.
And to add to all of this, Cilla was recently named as one of the top 100 most powerful women in Radio Four's Women's Hour Power List 2013, as well as being asked to Chair Management Today's Inspiring Women Conference taking place in November. Her business success is complimented by her role as a mother of three children. As Cilla aptly said; "It's not about being busy… It's important to me to feel that I've achieved something each day." – an ambition many of us would love to say we share.
9th October 2014 – 'Lean In' with the only two female MDs in Deutsche Bank's Corporate Finance team – Helena Svancar and Hoby Buvat, University Women's club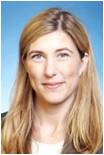 This is one of eyedea's mini-MBA sessions and we will explore how to create a level playing, guided by two supremos who have built highly successful careers in a male-dominated envrionment. Helena and Hoby will share their experiences, the trickier situations that they have faced, and how they managed to create a level playing field throughout their careers. Not an easy challenge to undertake considering they are pretty much the only females at meetings, in the boardroom and most of their colleagues are male financiers. After all, there are only two of them in the entire EMEA Corporate Finance team at Deutsche Bank.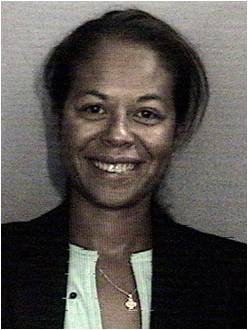 Stereotypes, including gender stereotypes, act as cognitivie shortcuts when processing information. This can lead to errors in decision making and bias, with both men and women prone to bias. The stereotypes can create a harsher standard for women. For example, in environment where men are believed to be slightly better, we would expect women to perform worse. Thus women's work will be scrutinised more carefully, despite them actually performing well. Consequently, women need to perform at a higher level in order to prove their competence. Backlash can result for women who do not meet our stereotypical expectations. As women become more successful in a male domain, like leadership, they can become 'disliked' even if they are seen as component. Shifting the criteria used to evaluate candidates is another example, which can be seen when justifying a stereotypical decision. Helena and Hoby will guide us through how they have managed to create a level playing field in finance.
Helena Svancar (Head of Nordic M&A, Deutsche Bank)
Helena Svancar joined Deutsche Bank's M&A team in 2007, and is now the Head of the Nordic M&A Franchise. Prior to joining Deutsche Bank she worked as an Assistant Director for Rothschild in London. She has also worked for six years at SEB Enskilda Securities in Stockholm and in New York through a secondment at Blackstone (private equity firm). Helena holds an MSc in Business and Economics with a Major in Finance from the Stockholm School of Economics and a CEMS Master in International Management from the University of St. Gallen.
Hoby Buvat (Managing Director, Leveraged Finance, Deutsche Bank)
Hoby Buvat is a Managing Director in Leveraged Capital Markets where she is involved in structuring and executing leveraged transactions on behalf of corporate issuers and financial sponsors across several sectors. Prior to joining Leveraged Capital Markets in 2007, Hoby worked in Leveraged Finance at Deutsche Bank (2000-2006) and Merrill Lynch (2006-2007)
4th October 2013 – Networking dinner for people working in e-commerce, Google Campus
12th September 2013 – Stephanie Phair, MD of The Outnet (part of Net-A-Porter), University Women's Club
Half Argentinian and half Canadian, Stephanie grew up in Paris and studied in the UK, graduating from Oxford University with a a degree in Philosophy, Politics and Economics. With a one-way ticket to New York she interviewed for consultancies and banks but ended up in a PR agency, subsequently moving to Issey Miyake, Vogue and Portero. As VP of Merchandising & Business Development, it was that last start-up which she helped grow from a concept to a company that prepared her for the challenge of the Outnet. Launched in 2009, Net-a-porter's sister edition offers "designer labels at dream prices"; designer clothing and items at discounted prices. With an impressive edit and editorial view, the Outnet has changed the luxury discount landscape and grown its customer base under Stephanie's guidance to over a million unique visitors each month in 170 countries. It is not just the bargain shoppers that are attracted to the Outnet, the typical customer actually has the means to pay full price for luxury fashion, but shops at the Outnet because of a love of "great designer fashion and great value".
8th September 2013 – Eyedea Mini-MBA: Learning Negotiation with Harrods Perfume Buyer, University Women's Club
How to approach negotiation? Instead of perceiving negotiation as a win/lose situation, see if you can come to an agreement that makes all parties better. In this session, we will learn how to approach negotiation not as demand or ultimatum, but as an alternative solution that benefits all stakeholders. We started this informal session with a Stanford Business School Video by Margaret A. Neale, Professor of Management at the Graduate School of Business. This was followed up by a chair-led discussion in small groups as to how we can implement lessons learnt from the video into our work lives. We concluded the session with a Q&A with Mia Collins, Harrods Perfume & Cosmetics Buyer.
About Mia
Mia has had extensive experience in the retail sector. She held key negotiation positions having been an account manager for Wolford and a buyer within Harrods for more than 6 years, covering a range of departments in Womenswear (Swimwear, Designer Plus, Contemporary Designers) and Beauty (Perfume and Cosmetics). Mia's responsibilities have included negotiation cost prices, terms of trade, deliveries, exclusives and advertising/marketing contribution with multiple international vendors of all scales, she is thus very much versed in negotiation practives.
About Eyedea Mini-MBA Series: 
Eyedea's Mini MBA Series is based on Lean In & Stanford Business School online education curriculum. Lean In is an initiative founded by Sheryl Sandberg, COO of Facebook, which encourages groups of women (8-16 members) to read, discuss and learn business topics collaboratively. Eyedea is launching its own circle, aiming to create a platform for members to share their workplace experiences, give each other feedback and learn from a senior more experienced woman further along the career path.
21st July 2013 – Eyedea Mini-MBA: Team Dynamics
Have you heard about Sandberg's new book that every woman is talking about? In the book, Sheryl advocates that women create groups of 8-16 & share their workplace experiences. Here at Eyedea, we are doing exactly that, but we're also inviting a senior professional to talk us through concepts included in the curriculum. You can access full description & curriculum of Eyedea's Mini-MBA programme here.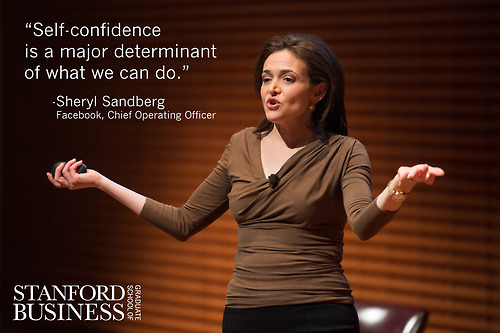 How to create and lead a high performing team? Research shows that harnessing the unique expertise of members is one of the most important factors in fostering collaboration within a team. In this session, we will learn how we can ensure that, as leaders and team members, we consider each person's unique expertise and harness it to obtain collective objectives.
We will start this informal session with a Stanford Business School Video, followed by discussion, practical exercises and a Q&A with Marieke Flamel, a more experienced professional, who will share with us her experiences in creating teams that work. Marieke has a wealth of experience in creating teams that work, including position as an LVMH China Project Leader, President of LBS Retail & Luxury Goods Club and now a Senior Manager at Hotels.com, and we much look forward to hearing her story.
We joined Cooking with Mama for a culinary tour of Brazil for one night only! Cooking with Mama is a new social enterprise and cookery school in London that empowers women to lead cooking classes in the community.  They will be hosting a private cooking class for Eyedea members only. Mama Roberta will teach you to cook a delicious Brazilian three-course menu.
21st June 2013 – Dinner with Nathalie Dauriac-Stoebe, Grace Belgravia
Nathalie Dauriac-Stoebe is the founder and CEO of Signia Wealth, a private banking and asset management company. She currently manages £2.2B for 93 clients worldwide. Previously, Nathalie was a Senior Client Partner at Coutts and an Analyst at Lazard. She graduated from Cambridge University with a Master's Degree in Finance. She currently lives in London with her husband private equity guru Konrad Stoebe and her beautiful baby daughter, in her spare time supporting family's wine business. You can read more about her here. We are extremely lucky to welcome Nathalie to Eyedea on June 21st.
7th June, 2013 – Style your Career evening with the Fold, The Fold Showroom
Polly holds a Cambridge PhD in Molecular Biology and has worked in management consulting and finance. Cheryl worked for Procter & Gamble's high-end beauty care brands after graduating from Harvard University. United by their fashion love affair while doing their MBA in LBS and sharing a frustration about finding modern, non-boring affordable workwear clothing they decided to launch the Fold, an online fashion brand for sophisticated professional women. Join us for an evening of drinks and canapes on Friday the 7th of June to hear about the story behind the Fold and discover their Spring-Summer 2013 collection, as well as styling tips, in the Fold's brand new showroom.
31st May 2013 – Drinks & Canapés with Alexandra Shulman, the editor of British Vogue, Grace Belgravia
Alexandra Shulman is the UK's very own answer to the likes of Anna Wintour of Vogue US, Carine Roitfeld of France and Anna Dello Russo of Japan. Having edited Vogue for over 20 years (since 1992), received an OBE for her services in the media industry and released her debut novel Can We Still Be Friends (April 2012), Alexandra requires no introduction! She is a truly inspirational woman and a visionary respected, above all, for her exceptional journalistic talents and business acumen, which increased Vogue's readership to over a million readers.  Eyedea is incredibly lucky to host an evening with Alexandra who will be sharing with us her life and career anecdotes – such as the intriguing story of how she made the jump from wanting to become a secretary to climbing all the way to the top of media and fashion industries' ladder; her view of current media and fashion sectors' trends; and, of course, her advice on what it takes to be the editor of the world famous fashion magazine.
18th May 2013 – Tea with Dame Rosalind Savill, Former Director of Wallace Collection, Wallace Collection
Dame Rosalind Savill is a British art and museum curator and was the director of Wallace Collection from 1992 to 2011. In 2009 she was named Dame Commander of the Order of British Empire. Savill started at the very bottom: she was first employed as a canteen cashier in Victoria and Albert museum. She then joined Wallace Collection in 1974 and published a seminal three-volume work, The Wallace Collection Catalogue of Sevres Porcelain in 1998.  She has made significant improvement and changes as the director of Wallace Collection: she orchestrated major refurbishment, increased funding to the collection and started education and outreach programme. Moreover, she was the driving force behind the Centenary Project which gave 30% more visitor space by glazing the Courtyard. Dame Rosalind is currently among others  trustee of Somerset House, President of French Porcelain Society and Governor of Camden School for Girls.
18th April 2013 – Carolyn McCall OBE, CEO of EasyJet, University Women's Club
Carolyn McCall is the epitome of female corporate success. Currently a Chief Executive at EasyJet which she joined in 2010, she has also been Chief Executive of Guardian Media Group, Non Executive Director of Lloyds TSB (2008 to 2009), Tesco Plc (2005 to 2008) and New Look (1999 to 2005), as well as being Chair of Opportunity Now and a former President of Women in Advertising and Communications London (WACL). She was awarded the OBE for services to women in business in 2008 and in April 2008 she was named Veuve Clicquot Business Woman of the Year.
4th April 2013 – Insight into Private Equity Dinner with Adiba Ighodaro, Partner at Actis, Brasserie Blanc
Adiba Ighodaro is currently a Partner at Actis, a private equity firm with over US$ 4.5 billion of capital under management across three global emerging markets funds and a series of smaller, focused, regional funds. She holds and LLB from King's College London, a BL from Gray's Inn and Certified Diploma Accounting and Finance.  Based in New York, she develops relationships and raises funds across North America, the Gulf and Asia and from very early on in her career has worked on a series of notable Nigeria investments including Diamond Bank and the Palms' (Lagos's first modern shopping mall). A talk with Mrs. Igohodaro offers the opportunity to speak to someone uniquely positioned to provide insight into what's current in the newest and most exciting frontiers. We are very excited to welcome her to an intimate for dinner with Eyedea members in early April next year. If you would like to read more about Ms Ighodaro, please read our blogpost here.
8th March 2013 – International Women's Day Breakfast with Lynda Gratton, London Business School Professor, The Delaunay Restaurant
Lynda Gratton is Professor of Management Practice at London Business School and the author of books such as The Shift, Hotspots  and Glow. In 2011, she has been ranked by The Times as one of the top 15 business thinkers in the world today and in 2008 The Financial Times selected her as the business thinker most likely to make a real difference over the next decade. You can read more about Lynda here.
7th February 2013 – Entrepreneurial Dinner with Tanya Mackay, Co-Founder of Mama Mio, Browns Mayfair
Tanya Mackay is an energetic co-founder of the pregnancy care brand Mamo Mio and a mother of three children. After graduating with a BA in International Business and Psychology, Tanya worked for a period of time in an advertising agency, followed by a few years in fashion as a buyer at Harrods. She founded the cosmetics company with two other ladies, and since 2005 products they created such as "Goodbye Stretch Marks" or "Boob Tube" have been flying off the shelves of Claridge's, Harrods, Ritz-Carlton spas but also Boots UK. Products aim to firm up those saggy bottoms of supermamas and make women feel confident. We have invited Tanya Mackay as a result of a recommendation by Britt Lintner, and you can read more about her achievements here.
13th December 2012 – Christmas Carols with Kim Winser OBE, Former Agent Provocateur Chairman and CEO of Aquascutum/Pringle in aid of Cancer Research UK, University Women's Club, Mayfair
Kim Winser OBE is the retail fashion queen: she turned around Aquascutum and Pringle of Scotland as CEO and was Marks & Spencer's youngest appointed divisional director and first female in the commercial field. Moreover, she advised the private equity company 3i on rebranding of Agent Provocateur and has been a special advisor to the French Sole. She has also served as a Non-Executive Director of The Edrington Group and in 2011 was asked to contribute to the Good Work Commission. Kim supports a number of charities, including The Prince's Trust and is very active in a number of events dedicated towards breast cancer awareness. We have also written a blogpost about her here.
26th October 2012 – Technology Breakfast, 7.45am, Friday, The Delaunay Restaurant
You can read the write up of the event here.
Avid Larizadeh is the CEO and co-founder of Boticca.com, online marketplace for top independent jewellery designers. Boticca handpicks accessories from 180 designers in more than 30 countries, facilitating a curated, community-like feel to the website. Featured in Vogue and selected by Lady Gaga during her European Tour, Boticca was also worn by celebrities such as Kate Moss, Cameron Diaz and Jessica Alba.
Prior to co-founding Boticca, Avid worked in Paris alongside the CEO and founder of Altavia, an independent global marketing communications group specialised in retail businesses. Prior to that she was at Accel Partners in London where she focused primarily on software and Internet investments. She was involved with Gameforge, Mind Candy, MyThings, Spreadshirt and Wonga. Before joining Accel Partners in 2006, Avid worked in a number of product management roles at Skype, eBay, and Tellme Networks (acquired by Microsoft). Avid earned her BS and MS in engineering at Stanford University and she also holds an MBA from Harvard Business School.
Maggie Berry is the Founder and Managing Director of Women in Technology, an organization committed to increasing the number of women in the UK working and achieving success in the technology profession through recruitment and networking events. Maggie has been recognised by World Economic Forum as a Young Global Leader and by International Alliance for Women s a recipient of their 2011 World of Difference 100 Award under the Corporate (Individual Women) category.
14th September 2012 – Britt Lintner, Oxford and Cambridge Club
You can read write up of the event here.
Britt Lintner is a Principal at GLG Partners in the Asset Allocation Group, CEO of her own clothes label and a mother of two. She is a truly inspiring woman that has the remarkable ability to do many things successfully at once. You can read her full biography and see her designs in one of our blogposts here.